Prologis Promotes Martin Baláž to Country Manager, Prologis Czech Republic and Slovakia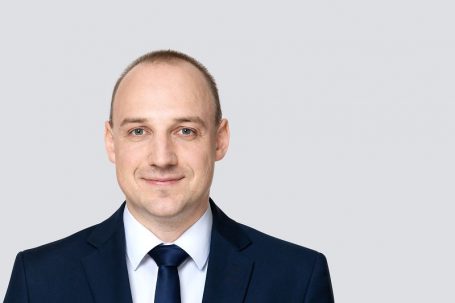 Prologis, Inc., the global leader in logistics real estate, today announced that Martin Baláž has been promoted to vice president, country manager, Prologis Czech Republic and Slovakia.
In his new role, Baláž will be responsible for the company's entire Czech and Slovak portfolio, which currently totals 1.6 million square meters. He will oversee leasing and development as well as property and project management activities, and will lead investment projects and park leasing during a critical phase in the company's development in both countries.
He has taken over management responsibility for the Prague and Bratislava teams and will continue to report directly to Martin Polák, managing director, regional head, Prologis Central and Eastern Europe.
Baláž joined Prologis in 2014 as senior leasing and development manager for Czech Republic and Slovakia. He has been instrumental in several acquisition, development and leasing efforts in his previous role as vice president, development and leasing, Czech Republic and Slovakia.
"Martin brings valuable professional experience to his new position and he has a natural gift for leading by example. I always feel privileged to see personal development at Prologis, and this promotion speaks to what an individual can achieve here. As a company, we will benefit from his wide-reaching industry knowledge and his personal commitment to growth," said Polák.
Prior joining Prologis, Baláž was an associate partner at Cushman & Wakefield, holding the positions of head of the industrial and retail&warehouse departments in Slovakia and head of the industrial department in the Czech Republic. He holds an MBA in construction and real estate from the College of Estate Management in Reading, UK.
With its active engagement in four CEE countries and an operating portfolio totalling 4 million square meters, Prologis is the leading provider of distribution facilities in CEE (as of December 31, 2018).