Prologis to Develop First Speculative Logistics Facility in Hungary Since 2008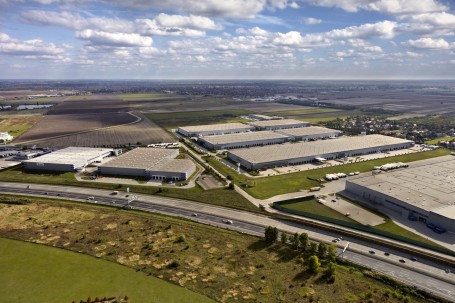 21,000 square metres under construction

WARSAW (8 April 2016) – Prologis, Inc., the global leader in industrial real estate, today announced that it has begun development of a 21,000 square metre speculative facility at Prologis Park Sziget-Budapest.
This will be the first speculative logistics building in the Hungarian market since 2008. Building completion is scheduled for the third quarter of 2016.
The new facility, Building 7, will include a pioneering docking system with 46 docks and three drive–in gates. It will reflect Prologis' commitment to environmental stewardship by guaranteeing energy efficiency and cost-effective operations.
"This facility will offer Prologis' customary exceptional property management for our customers and deliver practical solutions, thus combining local expertise with global best practices," said László Kemenes, senior vice president and country manager, Prologis Hungary. "In addition to the increasing rents at Prologis Park Budapest-Sziget, 98  percent  occupancy of our Hungarian portfolio and high customer retention rate together give us the confidence to carry out this development."
Prologis Park Budapest-Sziget currently comprises six buildings totalling 128,000 square metres of industrial space with the capacity for 15,000 square metres of additional development. The park is located in the industrial zone of Szigetszentmiklós, in a submarket of Budapest, which provides direct access to the national and international road network via the M0 Budapest ring road.
With its active engagement in four CEE countries and a portfolio totalling 4.3 million square metres, Prologis is the leading provider of distribution facilities in Central and Eastern Europe (as of 31 December 2015).