Prologis Develops in Brno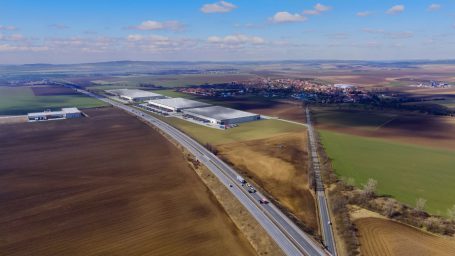 First speculative facility at Prologis Park Brno to be completed in third quarter
Prologis, Inc., the global leader in logistics real estate, today announced the launch of construction of
Prologis Park Brno, a new logistics park in the Czech Republic, with the first speculative development of 27,860 square metres.  The building is scheduled to be completed in the third quarter of 2018.
Prologis Park Brno, situated 10 kilometres south of Brno will ultimately comprise three buildings of
high-quality, sustainable logistics space totalling 90,000 square metres on a 25.9 hectares site.
The prime location of the park directly on the D52 motorway, which links Brno to Vienna, makes the park an ideal distribution hub for domestic and international logistics service providers and light manufacturers requiring easy access to markets in Slovakia, Austria, Hungary and Poland.
"We are excited about our new development in Brno, which with its great visibility and advantageous location on major access routes, will undoubtedly prove to be a valuable addition to what is now one of our best performing portfolios. We have been allocating capital to concentrate on core markets such as Prague or Brno where there is huge pent-up demand for the kind of high-quality logistics facilities backed by superior customer service that Prologis offers all its customers," says Martin Polak, senior vice president, regional head, Central and Eastern Europe.
Prologis is a leading provider of distribution facilities in the Czech Republic with more than 1 million square metres of logistics and industrial space (as of March 31, 2018).