Prologis Announces Fourth Quarter and Full Year 2016 Activity in Europe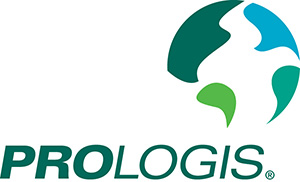 Occupancy Increased 90 Basis Points to 96.7 Percent
309,000 Square Metres of New Development Starts; 65 Percent Build-to-Suit
121,500 Square Metres of Acquisitions
PRAGUE (25 January 2017) – Prologis, Inc., the global leader in logistics real estate, today announced fourth quarter and full year 2016 activity in Europe.
Operating Performance
Prologis Europe ended the fourth quarter with 96.7 percent occupancy, an increase of 90 basis points over the course of 2016. The company signed new leases and renewals totalling 718,200 square metres in the fourth quarter and 3.5 million square metres in the full year 2016 – an increase in volume of 54 percent over 2015.
At quarter-end, the company owned or had investments in, on a wholly-owned basis or through co-investment ventures, properties and development projects totalling 17.0 million square metres in Europe.
"2016 was our strongest year yet for leasing, which contributed to our highest-ever occupancy in Europe," said Ben Bannatyne, president, Prologis Europe. "In spite of political shocks, customers remain focused on the long term and sentiment remains positive. This has fuelled broad-based demand, led by the general retail and automotive sectors."
Bannatyne added: "With strong operating fundamentals and increasingly attractive yields, we anticipate another period of strong growth in the year ahead."
Markets with the strongest interest from customers in the fourth quarter were:
The United Kingdom, Germany and the Netherlands in Northern Europe.
Lyon, Le Havre, Barcelona and Valencia in Southern Europe.
Prague, Budapest and Bratislava in Central and Eastern Europe.
Notable new leasing activity in the fourth quarter included:
34,300 square metres for Yusen Logistics in the East Midlands, UK.
32,500 square metres for Sainsbury's in Northampton, UK.
Development Starts
Supply of Class-A distribution facilities remains low across all European markets. In the fourth quarter, Prologis Europe started 13 developments in the Czech Republic, Germany, France, Hungary, Italy, Poland, Slovakia, Spain and the UK totalling 309,000 square metres, 65 percent of which was build-to-suit and 35 percent of which was speculative.
Development starts included:
56,000 square metre build-to-suit for Tesco near Bratislava in Slovakia.
24,000 square metre build-to-suit for Action at Moissy II, France.
14,000 square metre build-to-suit for Dwell at Milton Keynes, UK.
Acquisitions and Disposals
In 2016, Prologis acquired €70 million of buildings totalling 121,500 square metres and 18 land plots totalling 1.3 million square metres across Europe. These acquisitions were in line with Prologis' strategy of investing carefully in global markets. During the year, Prologis sold portfolios in the Netherlands, UK, France, Germany, Italy and Sweden for a total of €259 million.
"Logistics remains a resilient and attractive asset class that benefits from high demand, low vacancy and increasing rental growth across Europe," said Joseph Ghazal, chief investment officer, Prologis Europe. "Speculative development remains disciplined, with big box build-to-suits characterizing the market's total development activity through 2016."