Popular non-food discount retailer Action makes two key Czech appointments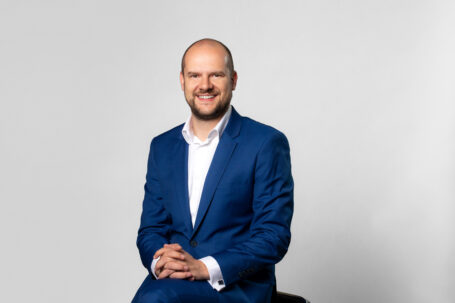 After only 2 years in Czech Republic, Europe's fastest-growing non-food discounter Action already has 34 stores in Czech Republic. To sustain this rapid growth, Action just appointed two new members to its local managing team: Radek Nešpor takes up the role of Action's Finance Manager for the country while Sabina Miszczak is Action's new Area Manager.
The new appointees will focus on further driving Action's impressive growth on the local market. The non-food retailer with an exciting, ever-changing assortment has opened various stores throughout the country in recent months, with a current total of 34 locations in Czech Republic.
Action has appointed Radek Nešpor as its new Finance Manager. Nešpor will support Action's impressive growth by managing the company's finance, controlling and reporting, tax, auditing, and compliance procedures on the local market, supporting the company's central accounting team based in the Netherlands.
Nešpor started his career at KPMG Czech Republic, subsequently moving to work in the retail and investment industries as a Financial Director and Chief Financial Officer. His experience directing financial operations makes him well-placed to take the helm of Action's growing finance requirements for the Czech market.
As Area Manager, Sabina Miszczak will ensure that all store activities are carried out as efficiently and effectively as possible. She will lead a team of regional managers and push them to reach sales targets while implementing Action company policies.
Miszczak moves into this key role after working her way up the Czech retail industry, having arrived in the country from her home in Poland. She has worked for some of the world's most famous retailers, including fashion and sports brands as well as jewellers. Her previous experience as an Area Sales Manager and as a Country Manager for major retailers gives her the wealth of experience required to carry out her new role at Action.
"We are thrilled to reinforce our local team with such high profiles. Both positions are key for our future development in the country. As a global company, it's important for Action to have excellent local teams to manage operations and sustain growth. Action's development on the Czech market is the clearest possible reflection of the great appeal of its retail concept" explains Petr Juliš, General Manager for Czech Republic.
Each of Action's 34 Czech stores is operated by a team of around 15 people, making the company an increasingly significant local employer. Action provides one of the most exciting retail concepts in Europe today, with a surprising selection of goods across 14 product categories intended to put a smile on the faces of customers. The company also offers an average of 1,500 items costing less than CZK 25.