New Speculative Facility at Fully Occupied Prologis Park Prague-Uzice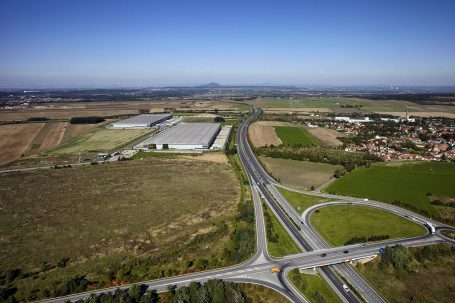 Prologis, Inc., the global leader in logistics real estate, today announced that it has begun construction of a new 28,300 square metre speculative facility at Prologis Park Prague-Uzice in the Czech Republic.
It will be the third building at fully occupied Prologis Park Prague-Uzice and is scheduled to be completed by mid-2018. The park comprises 97,800 square metres of modern warehouse space and has
42,850 square metres of additional development potential. The speculative building, as is customary for all Prologis facilities in Central and Eastern Europe, will be submitted for BREEAM accreditation.
"The Uzice location has become a new logistics hot spot in the Greater Prague area, we continue to see strong demand for speculative space there. In fact, demand for our modern, sustainable distribution facilities is outpacing supply at parks across the country," says Martin Baláž, director of leasing and development, Prologis Czech Republic and Slovakia. "We will continue this mixed build-to-suit and speculative development building strategy in markets that show strong demand amid low vacancy."
Prologis Park Prague-Uzice is a modern logistics park strategically located on the D8 highway, just 9 kilometres north of Prague. The park currently consists of two state-of-the-art logistics facilities totalling 97,800 square metres.
Prologis is a leading provider of distribution facilities in the Czech Republic with more than 1 million square metres of logistics and industrial space (as of 31 December 2017).