Mastercard: Nearly half of Czechs pay by credit card while on holiday abroad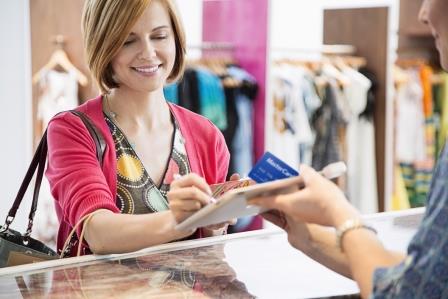 Haven't booked your holiday abroad yet? Then perhaps you are among the one-fifth of Czechs (19%) who choose their holiday destination a few days before departure, relying on last-minute offers from travel agencies, which is according to the results of a recent MasterIndex[1] survey provided by Mastercard. On the contrary, almost 13% of respondents said they make their holiday reservations of during the first offer, or so-called "first minute". 
Mastercard found that half of Czechs (49%) take a holiday abroad at least once every three years, with a quarter of them doing so at least once a year. Around 24% of respondents said they do not ever take holidays abroad. One-third of respondents, who go on holiday abroad, are planning their holiday without the help of a travel agency.
Interestingly, nearly half (42%) of respondents also reported that they have no problem making payments abroad by credit card.
"It is fast, secure and convenient. You do not need to visit the exchange office or figure out what to do with left-over foreign currency when you return to the Czech Republic," said Miroslav Lukeš, Cluster Manager of Mastercard Czech Republic, Slovakia and Austria. "Paying by credit cards is also useful when travelling to more than one foreign country, for example, should you wish to purchase a souvenir in Slovenia or Austria on your way to Croatia."
Willingness to pay abroad by credit card increases with higher education and income. Another way to avoid queues at exchange offices is taking local currency directly from ATMs in the holiday destination, which are used by roughly one-third (31%) of respondents.
And where do Czechs pay by credit card abroad most often? Most frequently in shops (83%), petrol stations (60%), restaurants (50%), toll gates and toll stickers (32%) and at museums, exhibitions and sporting events (24%).
"Only 5% of Czechs pay by card for smaller purchases on the street, for example, postcards or ice cream, which is partly due to the fact that some popular holiday destinations do not offer this option," adds Miroslav Lukeš. "In Scandinavia, it's no problem to buy a newspaper by card, while in southern Europe it is not very common yet."
Tourist destinations are constantly trying to offer something new for visitors to make their stay more enjoyable and comfortable. Croatia, for example, prepared a campaign with four key sellers in the area of food, sporting goods, travel and fashion. Visitors can download on the website a voucher for a 10% discount that may be applied in partner stores when paying by Mastercard.
More information about discounts on purchases in Croatia can be found here: http://www.mastercard.com/cz/leto-v-chorvatsku/index.html
[1] MasterIndex – realized by the agency g82 for company Mastercard on a sample of 1,001 respondents who match the demographics of the population of the Czech Republic. Respondents were between 18-69 years old. Questionnaire method was CAWI.