MasterCard Mobile Merges With MasterPass to Maximise Convenience and Extend Purchasing Ability for Users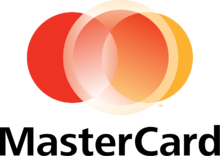 Newly innovated version of "InCard MasterPass" launches
in the Czech Republic and Slovakia
MasterCard introduced in cooperation with Wincor Nixdorf another innovative solution in mobile payments to the Czech and Slovak markets. Digital wallet, Mastercard Mobile, and the global payment service, MasterPass, have merged into a single payment application, InCard MasterPass, to offer a new level of convenience while paying online. Users can easily store payment card information with this application and will eventually be able to pay with these cards in online shops across the MasterPass global network of 250 thousand of merchants.
The application, which has been upgraded and redesigned and which will be managed with the expertise of Wincor Nixdorf, InCard MasterPass provides a user friendly interface, including newly added items in its basic menu, new colour schemes, and icons. In just a few easy steps, users can add a payment card or cards into the mobile device, after which they can administer all payments and added cards, monitor the history of payments, change their delivery address, and even charge credit to their mobile phone. The application also includes a list of merchants who offer MasterPass as one of the payment possibilities.
"Our goal was to improve users' overall comfort; this means adjusting ergonomics of controls, simplifying the required steps, and preparing the wallet for easy extension of additional functions that we will eventually add," says Michal Prázný, Head of professional services CZ/SK/HU, Wincor Nixdorf. "This is why we chose the new name "InCard" which is short for Innovations in Cards."
Apart from the new graphic tools and the optimization of the registration process, MasterCard and Wincor Nixdorf have made several modifications in response to customer incentives. One of the customizations is the possibility to swipe, simply by dragging a finger to move between windows. However, the procedure of downloading and activating a digital wallet remains just as comfortable and intuitive. After adding of all required information, a user can use the application according to his or her preferences, for instance, the possibility to switch between accompany cards and personal cards, or adding multiple delivery addresses. For security reasons, login to this application is available only with a PIN code.
"Although the growth of online payments systematically occurs, we have seen an even more dynamic increase during the last months, which has been supported by MasterPass as well," adds Richard Walitza VP, Mobile Payments & Innovations, MasterCard. "People mainly buy travel tickets and electronics via MasterPass, which is the reason we decided to modernize our digital wallet in order to further facilitate purchases on the Internet."
InCard MasterPass is available for Android and iOS devices.