Looking for an adventure? There's no better time than now, with Emirates!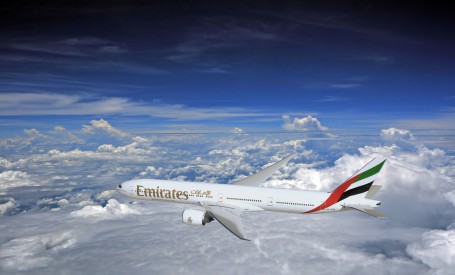 Prague, 7 September 2015 — Emirates, a global connector of people and places, is bringing a host of exotic destinations a lot closer to the Czech Republic this autumn, opening up a world of adventure and new experiences with special fares for economy class passengers.
"Our goal is to provide our passengers with meaningful, stimulating experiences, on and off the aircraft," said Bořivoj Trejbal, Emirates Country Manager for the Czech Republic. "Emirates' special fares offered in September are meant to connect our Czech passengers with places and experiences they may have already been planning, or inspire them to seek out new ones."
To take advantage of these fantastic rates offered by Emirates, book your tickets between 7th September and 16th September; visit Dubai from 9,800 CZK, Colombo from 12,900, Bangkok from 14,000 CZK, the Maldives from 16,700 CZK, and Auckland from 26,900 CZK.
Emirates currently connects Czech travelers with 149 destinations in 81 countries around the world, offering world-class service though the company's young, all wide-body fleet of aircraft that feature the latest on-board comforts including delicacies prepared by gourmet chefs, a wide selection of wine, and over 2,000 channels of entertainment on its award-winning ice entertainment system.
For more information on Emirates, including how to book flights and a complete list of terms and conditions, contact your travel agent or visit www.emirates.com.
* The period valid for travel is between 21st September and 10th December 2015