Leading global online travel agency Kiwi.com plans for exponential growth with new search capabilities from Amadeus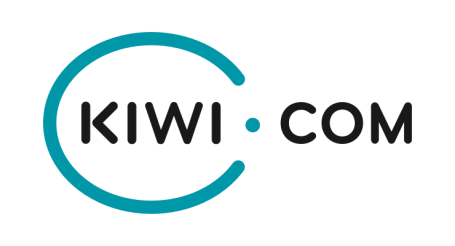 With new Amadeus search technology, Kiwi.com will be able to pre-calculate 750 million flight combinations—significantly expanding in its search capacity—giving Kiwi.com the ability to deliver better value, faster to travellers worldwide.
With ambitious global expansion plans including opening several new offices around the world in 2017, Kiwi.com is partnering with Amadeus to expand its search capacity in preparation for the major increase in demand. To meet this challenge, Amadeus is developing a customised solution that combines its Instant Search technology with its unrivalled volume of flight search information.
Amadeus is developing this solution to complement Kiwi.com's unique search algorithms, which combine flight segments from over 200 low cost carriers with travel content available in the Amadeus distribution channel, in order to create itineraries that travellers won't find anywhere else. This requires massive search capacity and data processing power, and it results in potential savings of up to 50% for travellers on some routes.
So how does it work? Kiwi.com has been building the combined itineraries based on the data received from multiple providers, airlines and third parties. With this new Amadeus technology, Kiwi.com will be able to enrich the database with 750 million more pre-calculated flight combinations, which results in a significant increase in the number of combined itineraries that Kiwi.com is able to create.
This new Amadeus solution will give Kiwi.com the ability to offer an extraordinary amount of flight options, particularly on intercontinental routes. For travellers, this means even more competitive rates and a response time of just milliseconds and no compromise on the accuracy.
"This is a game-changer for us. Our ambitious plans include multiplying our market footprint by ten, and Amadeus was the only technology partner that was capable of looking into this solution. This is the biggest and most complex data partnership we have with a single company to date, and Amadeus has delivered incomparable speed with unrivalled content and geographical coverage," says Oliver Dlouhý, Kiwi.com CEO.
"Kiwi.com has a need for massive data and incredible computing power to achieve accuracy and speed. It is a great pleasure collaborating with them to meet this challenge, and to test the boundaries of online search," says Sebastien Gibergues, Head of the Leisure & Online Travel, Amadeus IT Group.
"Kiwi.com is a very innovative company with a unique business model that caters for all travellers from backpackers to unmanaged business.  This cooperation is a perfect match between what Kiwi.com needed and what Amadeus could offer in terms of massive data and reliability. I am convinced that the new solution will enable Kiwi to expand their reach even more dynamically and offer greater diversity of travel solutions at extremely competitive rates and unbeatable response time," says Lutz Vorneweg, Director CESE, Amadeus IT Group.