Kuehne+Nagel Group offers the use of biofuels in the sea logistics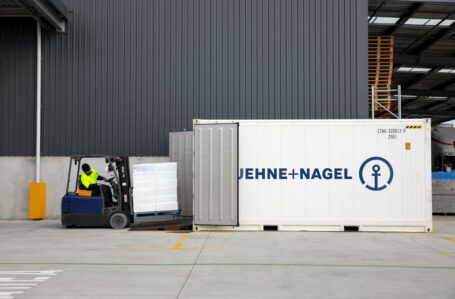 Biofuels enable the decarbonisation of logistics and help meet global climate goals
Kuehne+Nagel is offering its customers the opportunity to use biofuels in maritime transport just months after introducing them in air transport
Kuehne+Nagel Group has introduced the use of sustainable biofuels in sea logistics. By choosing the second-generation biofuel UCOME (used cooking oil methyl ester) instead of conventional fuels, customers can reduce their emissions from maritime transport to zero. The advantage of UCOME is its production method, which requires no agricultural land or food processing.
Wider usage of this fuel is limited by the fact that not every vessel can be powered by it. That is why Kuehne+Nagel introduced Mass Balance Concept. The Group calculates the emissions generated, purchases the corresponding amount of biofuel and then allocates it to the specific cargo volumes. Customers who choose to protect the environment and use biofuel to transport at least part of their cargo will then receive a certificate that assesses emissions eliminated in relation to the total volume of their cargos.
"This concept is a practical solution for our customers' supply chains, giving them a clear picture of the amount of carbon emissions eliminated and helping them meet their own environmental goals," explains Miroslav Pudil, Managing Director of Kuehne+Nagel in the Czech Republic.
Transport decarbonisation is an important step towards achieving the goals of the Paris Agreement. In November 2021, Kuehne+Nagel became the first air logistics provider to offer its customers the option of using sustainable SAF aviation fuel for every shipment. Sea logistics produces an average of about 1 billion tonnes of CO2 per year, which represents about 3% of global emissions. By using UCOME, these emissions can be significantly reduced, bringing the world closer to meeting global climate targets.