Kiwi.com: Travellers' interest in Xmas holidays rapidly increased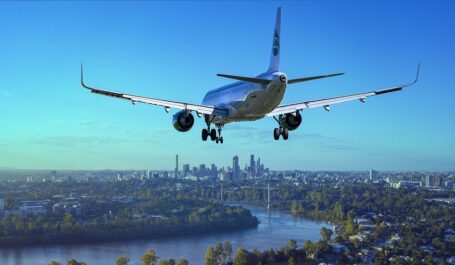 Despite the epidemiological situation and rapidly changing conditions for entering tourist destinations, travellers' interest in flights has not waned for the winter months and approaching Christmas holidays. According to data from Kiwi.com, an almost 4 times year-on-year increase was seen in the number of bookings for flights from the Czech Republic between December 2021 and the beginning of January 2022. Most bookings are to Kiev, Paris, Lviv, Rome and London, while Spain and Dubai are the most popular sunny destinations. The increase in bookings through Kiwi.com is corroborated by the Booking.com portal: compared to the winter of 2019/2020, the number of accommodation bookings made through the website has increased by almost 40%. 
The general interest of travellers from the Czech Republic in winter holidays has also increased. Compared to the same period in 2019 – before the outbreak of the pandemic – the number of bookings for flights between 1 December 2021 and 2 January 2022 increased by 12.7%; compared to 2020, the increase in bookings is even higher, 3.7 times.
"Bookings by Czech travellers for this year's winter season are currently slightly higher than in 2019. We assume that this positive trend is the result not only of progress in Czech vaccination and the ongoing renewal of direct flights from Prague Airport, but also of the fact that travellers are getting used to measures related to coronavirus pandemic and are not allowing them to disrupt their trips to the same extent as last year," said Eliška Řezníček Dočkalová, Director of Customer Experience at Kiwi.com.
Growth in interest in trips abroad is also confirmed by data from Kiwi.com's partner company Booking.com. The number of accommodation bookings from Kiwi.com customers has increased by more than 38% this year compared to 2019. The average length of stay is 3.8 days, while the most popular types of accommodation are hotels, followed by apartments and hostels. In terms of the number of global accommodation bookings on the Booking.com portal made via Kiwi.com, the Czech Republic currently ranks 10th most booked for the winter.
As for destinations, Czechs continue to prefer trips within Europe. The highest interest is in destinations with warmer temperatures, such as Rome, Malaga, Barcelona and Tenerife, as well as classic city getaway destinations such as Paris, London, Amsterdam, Copenhagen and Budapest. Czech travellers are also attracted by exotic destinations, with Kiwi.com currently recording the most bookings to Dubai, though trips to Istanbul, Tel Aviv and New York are also highly popular based on the number of searches.
"The United Arab Emirates offers a pleasant escape to warm and sunny weather. Dubai is currently among the most popular exotic destinations in terms of bookings," says Dočkalová. "In addition, tickets to Dubai are affordable: for example, in December it is possible to fly to Dubai on a one-way direct flight for less than 2500 CZK," she adds.
Prague is meanwhile a popular destination for foreign tourists; the Czech capital is among the top 20 cities in terms of global bookings. The most frequent visitors to Prague during the Christmas holidays are travellers from Ukraine, France, Israel, Italy and the USA.