Kiwi.com invests in future of Virtual Take-off and Landing (VTOL) aircraft with Zuri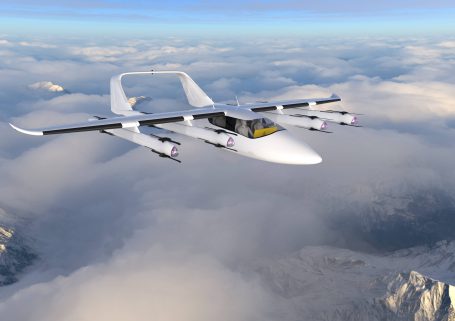 Kiwi.com, a leading online travel agency which looks to revolutionise the travel industry through innovative technology, has announced today an investment in the unique project of Czech entrepreneur Michal Illich to make unmanned civilian transport a reality.
Kiwi.com, which specializes in connecting people on flights of non-cooperating airlines through the use of multiple modes of transport, sees the pioneering work of Illich's startup Zuri as vital to offering travellers seamless transport of the future.
Last year, Zuri received investment from Pale Fire Capital to help develop passenger transport with vertical take-off and landing (VTOL). Kiwi.com's investment will be used for the next developmental phase of producing a functional prototype with a wing span of approximately 11 meters and weighing 900 kilograms, which will then be used to develop the ultimate concept of the aircraft using VTOL technology.
"Thanks to this investment we will be able to continue building up the team as well as the development of the large prototype of this unique aircraft. Kiwi.com was the only company we approached for the investment in this phase, because we see huge potential for our cooperation. Kiwi.com has intimate knowledge of the future of travel demand and thanks to its popularity it will also be able to bring new solutions to the market of on-demand transportation, including mid-range VTOL flights," says Michal Illich, founder and CEO of Zuri, commented on the investment.
Kiwi.com has been active in looking for and developing innovative solutions for air and ground transport during the seven years since its founding by Czech entrepreneur Oliver Dlouhý. "The Zuri project represents a direction that I see as key in the future of transport and our investment is proof of that. This segment is practically non-existent, although it is one of the critical elements in the first and last mile of transport. Intertwined with the global transportation network, it will bring completely new options for travelling, adding thousands of smaller cities into the airports' catchment areas by extending these by the radius of up to 700 kilometres," says Oliver Dlouhý, founder and CEO of Kiwi.com. "The vision of Zuri is very close to our own and we are excited we can play a part in its development. We also believe that Kiwi.com will be among the first to offer this type of service within the global scope of our network."
Last year, Kiwi.com introduced the notion of multimodal transport using both air and land transport as a way to provide passengers with many more options to reach their final destination. Kiwi.com's technology enables travellers to visit cities that can't currently be reached by standard connecting flights. This development provides bookable itineraries with specific times and prices and not just general routing information, giving travellers the ability to find and book the optimum route, from start to finish.