Kiwi.com becomes highest ever ranked Czech company on list of fastest growing technology firms in Europe, Middle East and Africa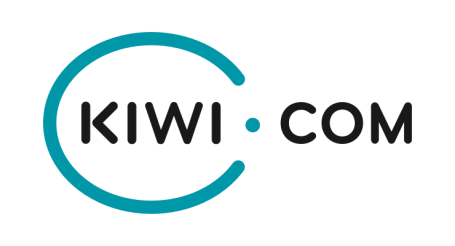 Kiwi.com takes 7th spot in 2017 Deloitte Technology Fast 500 EMEA
Kiwi.com, one of the world's leading online travel agencies, announces that achieved 7th place in the 2017 Deloitte Technology Fast 500 EMEA program, becoming the highest ranked Czech company ever to appear on the list.
Now in its 17th year, the 2017 Deloitte Technology Fast 500 EMEA program is an objective industry ranking that recognizes the fastest-growing technology, media, telecommunications, life sciences and energy tech companies in Europe, the Middle East and Africa (EMEA) during the past four years.
In this year's Technology Fast 500 EMEA list, Kiwi.com was ranked by Deloitte in 7th place as its revenue grew by 7,165% over the previous four years to reach CZK8.5 billion (€332 million) in 2016. Overall, the 2017 list featured winners from 18 countries, with an average growth rate of 1,377%, up from 967% in 2016.
The award follows Kiwi.com topping the Deloitte Technology Fast 50 Central Europe 2017 list earlier this year. Kiwi.com was anointed the fastest growing technology company in Central Europe on the back of its above-mentioned rise in annual revenue over the four years from 2013 to 2016. That compared with the average 1,127% revenue growth posted by the top 50 Central European companies.
"Coming 7th in the 2017 Deloitte Technology Fast 500 EMEA is further recognition of how far Kiwi.com has come in the 5 years that we have been connecting travellers to great value flights. We pioneered 'virtual interlining' and filled a large gap in the market to join up airlines that traditionally didn't co-operate together. We have achieved this through innovative technology, superior customer service and innovative travel products, which is testament to the calibre of all our employees. I'm very much looking forward to the next stages of our growth and innovation," says Oliver Dlouhý, CEO and Founder of Kiwi.com
Applications for the 2017 Technology Fast 500 EMEA program were accepted from 1 July 2017 until 30 September 2017. To qualify for inclusion in the program, businesses needed to fulfil the following criteria: develop or create propriety technologies and/or spend a significant amount
of capital on research & development; have an ownership structure that excludes majority-owned subsidiaries of strategic entities; have its headquarters in a participating country; remain in business for at least four years and have base-year operating revenues of €50,000 and a current year operating revenue of at least €800,000.