Kiwi.com announces new strategic partnership with Logitravel Group to further boost flight availability across global markets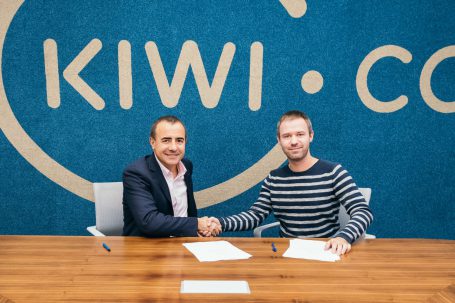 Global flight search company Kiwi.com and tourist business Logitravel Group today announced their intention to work together to expand flight offerings in Europe, Russia, LATAM and other key markets.
"Our global footprint is expanding and we are delighted to partner with Logitravel Group which already has a large footprint in these markets," said Kiwi.com CEO Oliver Dlouhy. "We have ambitious plans at Kiwi.com to open more global offices, as well as working with strategic partners to further enhance our reach."
"Our customised global flight offering and unique 'virtual interlining' technology, enables travellers to find routes that combine airlines that don't usually co-operate. For example a low cost carrier with a full service airline. Added to the recent expansion of our flight offerings (over 750 million additional flight combinations) we are able to serve up to Logitravel Groups travellers more competitive rates and a response time of just milliseconds."
"The massive search capability and data processing power of Kiwi.com complements our existing offering and I'm sure that this will further boost the growth of Logitravel Group" said Tomeu Bennasar, CEO of Logitravel Group. "We are particularly strong in Europe, and expanding in Russia and LATAM, all of which are growth areas in terms of the emergence of low cost carriers and regions where there is a greater propensity to travel. This Kiwi.com partnership will enable us to deliver better value, faster to travellers worldwide. We are also able to offer the Kiwi.com guarantee to our customers to assist if there are issues with delays or cancelled flights"
"Part of the appeal to Logitravel is the way in which Kiwi.com attracts a slightly different  demographic to our current customers. We are now able to use Kiwi.com's rich and extensive flight offerings to assist those that traditionally fall into the Generation X,Y and Z, and to help them with their flight planning."
Kiwi.com has been building its unique fight search offering since its inception 5 years ago. It combines itineraries based on the data received from multiple providers, airlines, GDS's and third parties. This database is fast in returning results and results in potential savings of up to 50% for travellers on some routes, as it creates itineraries that travellers won't find anywhere else.