Head to the Creek for Endless Adventure with Craig of the Creek Beginning October 15th on Cartoon Network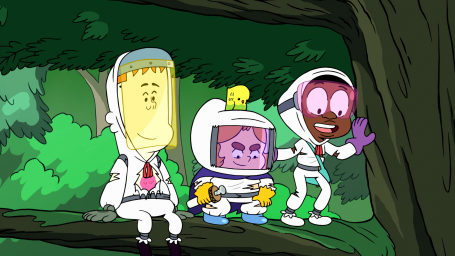 Uncover unlimited adventure in the Cartoon Network original series, Craig of the Creek, beginning October 15th on Cartoon Network! This exciting new show follows the precocious Craig as he leads his best friends J.P. and Kelsey on comical journeys through the suburban wilderness in their neighbourhood known as the 'Creek', transforming everyday afternoons into thrilling expeditions through imaginative play.
The show follows the trio as they explore their neighbourhood creek, a boundless, kid-run utopia filled with colourful characters. The setting allows for endless imaginative adventures every single day as they run wild in their own inventive world. In each episode, the kids are either venturing into unexplored areas of the Creek, encountering new 'Creek Kids', or just getting into trouble at their hang out – the Stump.
Co-created by Matt Burnett and Ben Levin and executive produced by Cartoon Network Studios, Craig of the Creek is the latest series to originate from the studio's global Artists Program known for creating a pipeline of critically acclaimed, Emmy-winning shows and serving as a talent incubator for gifted animators.