Enterprise Investors exits Dino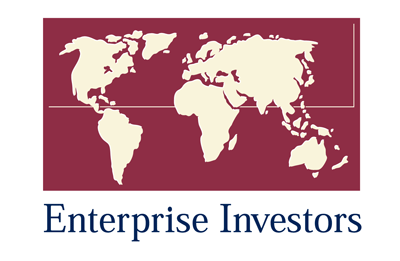 Polish Enterprise Fund VI (PEF VI), a private equity fund managed by Enterprise Investors (EI), has allocated all its shares above the originally set maximum price in a substantially oversubscribed public offering of Dino Polska (Dino) on the Warsaw Stock Exchange (WSE). Dino is one of the fastest-growing supermarket chains in Poland.
• The gross proceeds from the transaction will amount to EUR 376 million;
• Historically, this is the largest private equity-backed IPO in Central and Eastern Europe, the second largest of a private company in Poland, and the 34th listing from EI's portfolio.
Dino is a leading player on the attractive and fast-growing proximity supermarket segment in Poland. The company's business model combines advantages of the format with fast store rollout and attractive product range, including branded and fresh products at competitive prices. PEF VI acquired a 49% stake in Dino for EUR 49.4 million in 2010, investing in the company's dynamic growth alongside the founder and majority shareholder Tomasz Biernacki. At the time of EI's investment the chain consisted of 97 stores. By the end of 2016 Dino's retail network numbered 628 stores and the company employed c. 10,600 people. From 2010 to 2015 the company was the fastest-growing proximity supermarket chain in the country in terms of average annual growth in the number of stores and sales revenue. In 2016 Dino recorded PLN 3,370 million in revenues (EUR 797 million), which is a 30% year-on-year increase, and net profit of PLN 151 million (EUR 36 million) representing a 24% increase year-on-year.
"Our exit from Dino is further confirmation of EI's successful investment track record in the food retail sector. Just in February we completed the sale of Profi Rom Food, which was the largest retail deal in Romania. Dino's IPO sets a new record as the largest PE-backed listing in the CEE region," said Michał Rusiecki, partner at Enterprise Investors responsible for the investment. "Both investments were extremely successful jointly generating EUR 890 million in gross proceeds at exit," he added.
Historically EI invested in four food retail chains in Poland and Romania, of which two – Dino and Eldorado (today Emperia) – were floated on the WSE, one was sold to strategic buyer and one to private equity.
Enterprise Investors is one of the largest private equity firms in Central and Eastern Europe. Active since 1990, the firm has raised eight funds with total capital exceeding EUR 2 billion. These funds have invested EUR 1.7 billion in 137 companies across a range of sectors and exited 121 companies with total gross proceeds of almost EUR 3.4 billion.