Emirates to launch daily service to Cebu and Clark in the Philippines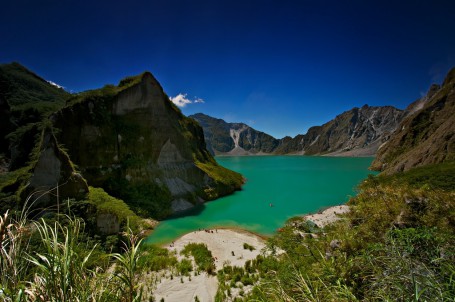 DUBAI, U.A.E., 6 January , 2016 – Emirates will launch a daily circular service from Dubai to Cebu (CEB) and Clark (CRK) in the Philippines, starting March 30, 2016. Utilising a Boeing 777-300ER aircraft, this new route will strengthen international connectivity to two of the Philippines' fastest-growing international hubs.
The island of Cebu lies in Visayas, one of the three principal geographical divisions of the Philippines. Mactan-Cebu International Airport, located on Cebu's Mactan Island, is the second busiest airport in the Philippines, after Manila's Ninoy Aquino International Airport. Cebu is one of the most developed provinces in the Philippines, and continues to evolve as a key hub for furniture-making, business processing services and heavy industry. With Cebu and the surrounding islands' rich tourism offering, which includes white sandy beaches and picturesque diving spots, central Visayas attracted a total of 1.6 million foreign tourists last year. Cebu is also an ideal base for exploring the nearby Chocolate Hills of Bohol and idyllic islands such as Boracay.
Clark is based in Pampanga, a province in the Central Luzon region in the Philippines and a well-known hub for business processing services and tourism. Pampanga is served by Clark International Airport which is in Clark Freeport Zone, a redevelopment of the former Clark Air Base, previously a United States Air Force base in the Philippines.
"With the opening of this service, Emirates will enhance the choice for travellers in the Philippines, who will be able to conveniently connect to 39 cities in Europe, 16 in the Middle East as well as a number of destinations across our extensive network in Africa and the Americas, including Panama from February 1," said Thierry Antinori, Executive Vice President and Chief Commercial Officer, Emirates.
"This new service will help to enhance the Philippines' trade links with the rest of the world and boost incoming tourism, supporting the Department of Tourism's 'Visit the Philippines Again 2016' campaign. It will also expand travel options for Filipinos from the Central Luzon region as well as the Visayas region and offer more flexibility for overseas workers departing Philippines or looking for options to fly home," he added.
The two-class configured Boeing 777-300ER which Emirates will operate on the route offers 42 seats in Business Class and 386 seats in Economy Class. In terms of cargo, up to 14 tonnes of capacity will be offered in the bellyhold on this service. Popular Philippine exports on this route are expected to be perishables, such as dairy products, fruit and vegetables, meat, seafood and electronic equipment.
Emirates flights to Cebu and Clark will depart daily from Dubai as EK338 at 02:55hrs arriving at Mactan–Cebu International Airport at 15:50hrs. The service will then depart from Cebu at 17:25hrs and arrive at Clark International Airport at 18:45hrs. The return flight will depart Clark at 20:20hrs, arriving at Dubai International Airport at 01:25hrs the next day.
Timings of the new service have been scheduled to allow for seamless connections to many European and GCC routes, via a convenient stopover in Dubai.
Passengers travelling on Emirates' Boeing 777-300ER will be able to enjoy the airline's award-winning ice system with more than 500 channels of on-demand entertainment to choose from, including Filipino movies and music.
Emirates flights to and from the Philippines also cater to the needs of the Filipino market with Filipino-speaking cabin crew on board, and inflight cuisine options with popular Filipino dishes. As with all Emirates flights, passengers travelling on the Cebu and Clark service will enjoy the generous Emirates baggage allowance of 30kg in Economy Class and 40kg in Business Class.
For more information about Emirates, please visit www.emirates.com.