Emirates Skywards marks 16 years with over 16 million members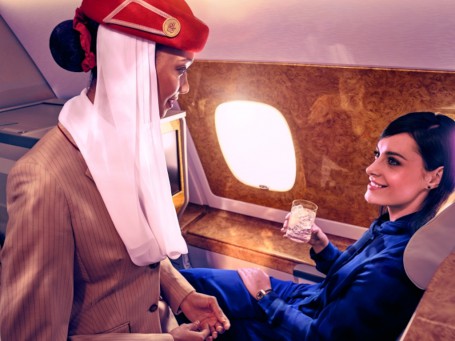 Emirates Skywards, the award-winning frequent flyer programme of Emirates airline, marks its 16th year milestone with over 16 million members and the successful launch of new initiatives to enhance reward options for members.
Since the programme's inception in 2000 Emirates Skywards members have redeemed a whopping 220 billion Miles on reward flights, hotels stays and exclusive access to the biggest events worldwide. The diversity of the programme's partners and rewards are reflected in the airline's global customer base and network spanning six continents and over 150 destinations.
More benefits
With a focus on customer satisfaction, Emirates Skywards continuously forms exclusive partnerships and introduces new initiatives to offer greater value, choice and flexibility to its members. Most recently, Emirates Skywards has introduced Cash+Miles – allowing flight redemption using a combination of cash and Skywards Miles. Members in all four tiers – Blue, Silver, Gold and Platinum – can start redeeming flights with as little as 2,000 Miles. This popular new initiative instantly reduces the cost of the tickets and can be used on any Emirates flight across all classes, making any seat available to Emirates Skywards members.
To date, Emirates Skywards has 14 airline partners including strategic partnerships with Easyjet and Qantas, offering members access to one of the world's largest networks of global travel destinations. The programme also has 24 hotel partner brands covering nearly 20,000 properties worldwide. This includes a collaboration with the Starwood Preferred Guest (SPG) programme which gives members double rewards through the ability to earn both Skywards Miles and Starpoints when they fly with Emirates or stay with Starwood.
Exclusive access
As part of Emirates airline's numerous sponsorships in sports, arts and cultural events, members have also enjoyed front row access to some of the biggest world events including the Emirates Airline Dubai Jazz Festival.
Since January this year, over 12,000 tickets across 40 sporting events have been made available to members. The tickets offer access to world-class sports including events in rugby, tennis, baseball, horseracing and Formula 1®. However, football is the biggest draw for Emirates Skywards members. Emirates sponsors 6 top European clubs: Paris Saint-Germain, Real Madrid, Hamburger SV, SL Benfica, Arsenal, AC Milan, and in the last nine months, over 5,000 tickets were made available for Emirates Skywards members to watch their favourite teams play in the Spanish La Liga, Bundesliga, Portuguese Primeira Liga, FA Premier League, Lega Serie A, and Ligue 1.
Besides sports fans, Emirates Skywards also engages with artists worldwide. In 2010, it launched the annual design competition known today as Art of Travel. Each year, aspiring artists are invited to design the programme's four membership cards, giving them a platform to showcase their talent on a global scale.
Emirates Skywards members also enjoy access to a global network of 39 Emirates lounges in major airports including six lounges at Dubai International Airport.  Members are also given excess baggage allowance of up to 20kg. Please visit emirates.com/skywards for more information or to sign up as a member.