Emirates continues to connect local Czech businesses to the world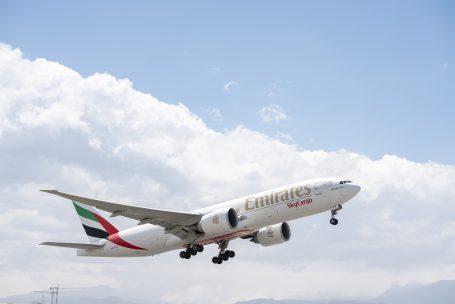 With border closures and restrictions making it more difficult to transport goods over long distances, Emirates is giving Czech businesses continued access to its cargo flights departing from Vienna and Frankfurt. Through a daily Road Feeder Service trucking connection, Emirates SkyCargo carries goods from the Czech Republic to both airports, and is playing an important role in linking the Czech Republic with global supply chains.
 "We understand that Czech businesses and individuals are concerned about the difficulties which the coronavirus outbreak is creating for the transportation of goods," says Jakub Kolar, Emirates SkyCargo manager for the Czech Republic. "With this is mind, our Road Feeder Service is now more important than ever in allowing Czech businesses continued access to our global cargo network. Whether you are a new or existing SkyCargo customer, give our dedicated team a call and they will help you get your goods to Vienna or Frankfurt, and from there to the rest of the world."
Although the Prague-Dubai route has not yet been restored to the Emirates SkyCargo network, the carrier is operating double daily cargo flights on the Dubai-Frankfurt route, while the Dubai-Vienna route runs three times a week. In keeping with its responsibilities as a global carrier, Emirates' local SkyCargo team is using its Road Feeder Service to connect Czech companies with these departure points. Goods are being taken from the Czech Republic to Austria and Germany every day, on trucks by Emirates.
The Road Feeder Service is continuing alongside the partial resumption of passenger routes from Dubai to selected European destinations. While these flights are intended for the repatriation of passengers leaving Dubai, cargo is carried in both directions on these flights. By maintaining these vital services, Emirates is keeping international links open in a time of global crisis.