Egbert Taylor announces senior appointments in Central and Eastern Europe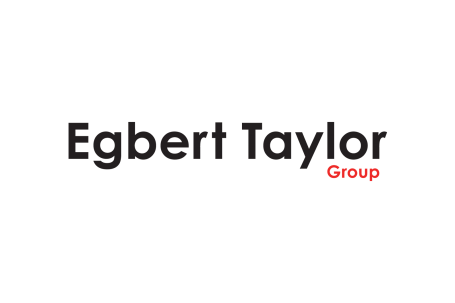 Egbert Taylor Group, the UK-based waste management solutions company, today announced several senior appointments that will spearhead the Group's expansion in Central and Eastern Europe.
Overseeing the new team in Central and Eastern Europe (CEE) will be Tomáš Střelský, who has been appointed European General Manager. Tomáš has 19 years experience as a general manager with a strong pro-customer approach, mainly in B2B services within the CEE region. Prior to joining Egbert Taylor, Tomáš was the Country Manager for Berendsen Textil Servis in the Czech Republic and Slovakia, and before that was Regional Director for van Gansenwinkel in Brno. He is a graduate of Technical University of Brno, Nottingham Trent University and Copenhagen Business School
As part of his responsibilities as European General Manager, Tomáš will oversee market analysis in the CEE region, creating the business strategy for the company; cooperating on marketing strategy and PR activities; and drawing up the budget. He is also in charge of hiring sales staff for the various countries and has recently made three key appointments.
Robert Fripp has been appointed Sales Manager for Germany and Austria. Robert is an experienced businessman with extensive experience in the technical field, with a very good knowledge of the German-speaking market and also about the customer mentality. Robert comes to Egbert Taylor from Wagner Maschinen, where he was sales representative for the Czech Republic, Slovakia and Austria. He has also worked at KOKONETICS as Supply Quality Manager, in charge of German customer care and complaint handling, as well as KOVOSVIT MAS as an export reseller for Germany and Austria.
Marek Ruszczyk has been appointed Sales Manager for Poland. Marek has long experience in the field of waste management in Poland, where he is very familiar with the legislative field and its development and changes. Prior to joining Egbert Taylor, Martin worked at SARPI Dabrowa Górnicza, which is part of Veolia Group, where he was Waste Management Regional Sales Representative. He was also Sales Rep / Agent Management Commercial Affairs at Prewenta, and before that worked at Dun and Bradstreet Poland (Grupa Bisnode), where he was picked as one of Bisnode's top talents of 2010. Marek graduated from the Silesian University of Technology in Gliwice.
Martin Ambros has been appointed Sales Manager for Czech Republic & Slovakia. Martin is an experienced businessman, with excellent market knowledge of the Czech Republic, particularly in the areas of public procurement, grants and the environment, gained by his having been Mayor of Tetčice village. He was also Sales Manager for iXnet Research, FI Holding and ACC. Martin is a graduate of the Secondary Technical School of Electrotechnics in Sokolnice.
"I am delighted to be leading Egbert Taylor Group's ambitious plans to expand in the region, and in Robert, Marek and Martin I have found the necessary skills and experience that are vital to make the Group a leader in the region," says Tomáš Střelský, European General Manager. "We are trying to build momentum toward gaining our future customers, and we can do this especially thanks to the unique features of our products: long lifetime, durability, fire resistance, reparability, and possible product customization. Within the sales process we are offering the opportunity to try our products or to buy the products at a discounted price – this is how we will gain first-hand market knowledge and the first references."