Dutch discount retailer Action brings special surprises to Prague for the first time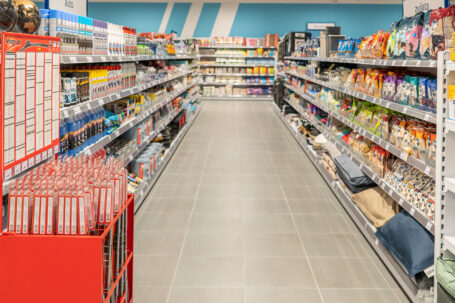 After a successful first year on the Czech market, Action is ramping up its operations by opening its first ever Prague store. The newest Action store, which opened at the Eden shopping center in Prague 10 on October 7, is Action's fifteenth Czech location after a rapid expansion throughout the country.
Bringing the Action experience to Prague
Action's unique business model, with a constantly changing selection of products ensuring pleasant surprise every time, has proven a hit with Czech shoppers. After the successful opening of fourteen stores starting a year ago, the new Prague location will bring the Action shopping experience to people living in the Czech capital.
Action's non-food discount offer consists of a constantly shifting range of products making each shopping trip a new experience. More than 150 new products are introduced in stores every single week, and 2/3 of the assortment changes constantly. Moreover, around 1,500 items sold in Action stores cost less than CZK 25 (€1). The attractiveness of the concept is enhanced by Action's wide range of goods, including over 6,000 products in 14 different categories – including, among others, personal care, household, decoration, stationary & hobby, sports or toys & entertainment goods.
New General Manager driving Action forward
The opening of Action's first Prague store coincides with the arrival of the company's new General Manager for the Czech Republic. Petr Juliš will take over the helm of Action's Czech operations, responsible for all Action activities on the Czech market and for building on the company's successes on the market to date.
"I am proud to be entrusted with continuing the great work of the Action team to date in the Czech Republic," said Petr Juliš. "Action's unique business model is providing something entirely new for Czech shoppers, and the company's rapid expansion on the market shows the popularity which that experience is gaining here. The opening of Action's first Prague store is a proud moment for the company, and another significant step forward for its presence in the Czech Republic."
Juliš will bring his impressive experience at the top of the Czech retail market to help drive Action forward. He was previously Head of Sales CZ at Penny Market Česká republika, and earlier worked as Regional Manager CZ at AmRest. At Action, he will be responsible for Action's growing Czech team which now consists of around 300 people, with another 100 set to be added by the end of the year.
"The special Action formula has seen us quickly become a firm favourite among shoppers throughout the Czech Republic," added Juliš. "Now, we are delighted to be bringing our exciting discount shopping experience to the Czech Republic's capital for the first time. We are sure Action will prove as popular in Prague as it has elsewhere in the country, and we hope shoppers here will share their experiences with friends, family and colleagues so that everyone can enjoy the Action experience."