Emirates Proudly Sponsors Czech Golf Masters for Eight Consecutive Year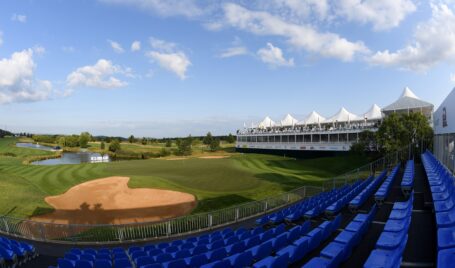 Emirates, a leading global airline offering Czech customers the main gateway to the Middle East, Asia and the Pacific, and a Partner of the DPT World Tour, will for the eighth consecutive year sponsor the annual D+D REAL Czech Masters, the country's premiere golfing event of the year, as part of its continued commitment to Czech sport and sports fans worldwide.
The tournament, to be held 18─21 August 2022, will once again take place at Albatross Golf Resort in Prague and will host golf stars such as English player Ian Poulter, who will play in the Czech Republic for the first time, along with winners from past tournaments e.g. Belgian player Thomas Pieters and this year there will be a record number of Czech golf players, in total 17 Czech names will join the REAL Czech Masters.
Emirates currently flies to more than 130 destinations across six continents. It operates the world's largest fleet of modern wide-body Airbus A380 and Boeing 777 aircraft that are fitted out with the latest comforts in the sky. Passengers in all cabin classes can enjoy friendly service from Emirates' international cabin crew that represent 160 different nationalities, including Czechs, onboard meals prepared by gourmet chefs, and over 5,000 entertainment channels with movies (including Czech films), TV programs, music and podcasts on its award-winning ice entertainment system. The airline's generous baggage allowance means golf players can take their clubs with them all over the world.
The Emirates Dubai-Prague-Dubai route has been successfully running since 2010 and currently it is serviced daily by a wide-body Boeing 777-300ER aircraft.
Emirates remains focused on taking the stress out of travel and has led the industry in protecting the health of its customers. Emirates' customers travel with the assurance that the latest health and safety measures are in place at every step of the journey.