Prologis Develops Third Park in Poznań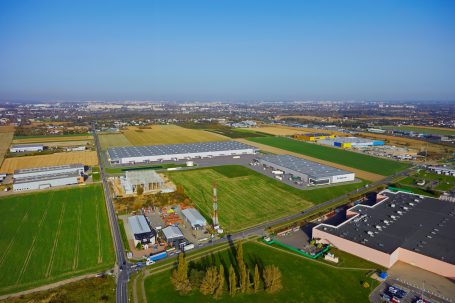 Prologis, Inc., the global leader in logistics real estate, has begun development of a Small Business Unit (SBU) facility totalling 13,000 square meters at its new Prologis Park Poznań III. The building is 14 percent pre-leased to Euro-net, the owner of RTV EURO AGD, a nationwide retail chain. Completion is scheduled for the fourth quarter of 2018.
Units start at 1,600-1,800 square meters and are designed to appeal to customers that need small but high-quality and flexible office and distribution space within the city limits.
"Poznań is a key market in Poland and we are pleased to offer our customers opportunities to expand in this highly sought-after location," said Prologis leasing manager Marcin Wronecki. "This is the third SBU facility developed by Prologis in Poland, following Wrocław and Chorzów, which are both at full occupancy."
"Comfortably sized and within city limits, our SBU buildings are suitable Last Touch™ facilities for e-commerce companies, offering fast, efficient delivery straight to consumers' homes," Wronecki added.
Prologis already owns two logistics parks in Poznan region comprising more than 163,800 square meters. Prologis Park Poznań III is located within Poznan city limits, in the Western district of Juników, 6 kilometers from the city center and near the A2 motorway that connects Berlin with Warsaw. The first phase of the park's development includes two modern logistics facilities totalling 60,000 square meters. There is also the possibility of further park expansion up to 90,000 square metres.