Prologis Park Pilsen II Welcomes its First Customer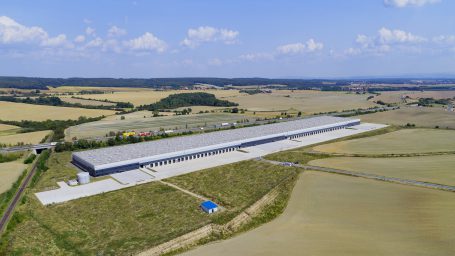 Prime location of newly acquired 43,700 square meter park attracting strong interest
Prologis, Inc., the global leader in logistics real estate, today announced it has signed a lease agreement with its first customer at the recently acquired Prologis Park Pilsen II. The transaction comprises 21,000 square meters leased to Maurice Ward Group, the global freight forwarding, warehousing, logistics and customs clearance service provider.
Acquired in May 2018, the park is Prologis' second investment in the Pilsen market, next to its fully occupied 58,500 square meter Prologis Park Pilsen-Stenovice. With this lease, brokered by Savills, around half of the vacant 43,700 square meter facility at Prologis Park Pilsen II is now occupied.
"Pilsen is a core market for Prologis, prized for its ready access to international trade routes, as well as its prime location in a manufacturing hub that benefits from competitive wages and a highly skilled workforce," said Martin Balaz, vice president, development and leasing, Prologis Czech Republic and Slovakia. "The speed with which we signed a leading global customer like Maurice Ward Group reflects the winning combination of the park's location and Prologis' superior customer service."
The park is located on the D5 highway that connects Prague to Bavaria, 16 kilometers west of Pilsen in the municipality of Prehysov. An established logistics market in an area regarded as the Czech Republic's gateway to Europe, the park's location is attracting significant interest from customers looking to take advantage of its pivotal position on the main east-west artery to Germany.
Prologis is a leading provider of distribution facilities in the Czech Republic with more than 1 million square meters of logistics and industrial space (as of September 30, 2018).