Colliers Q2 data shows Czech real estate exceeded expectations in H2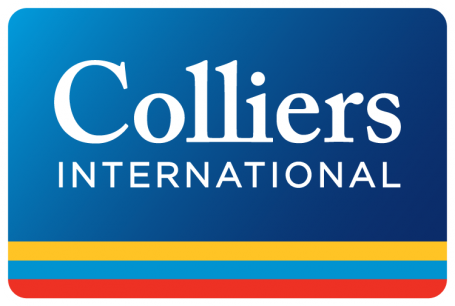 Investment into Czech real estate in Q2 continued at a marginally slower pace than in Q1 with €819 million in transactions, bringing the total volume of investment for H1 to €1.9 billion, according to the latest research from global property advisers Colliers International. The current pipeline for the Czech Republic of more than 60 commercial real estate transactions indicates that the overall investment volume in 2019 could exceed €3 billion.
Unlike in Q1, there were not any large transactions in excess of €200 million in Q2, though there were two transactions in excess of €100 million. The two large transactions in Q2 were the purchase of Main Point Pankrác by DTZ Investors for Hana Financial Investors (managed by MINT) for €130 million and the sale of Rustonka R1-R3 to Hana Financial Group and Hana Alternative Asset Management (managed by WhiteStar) for €136 million. Both of these transactions were a confirmation of a continuing inflow of South Korean capital. That country's share of the total investment volume for the year to date grew to 27%, making it the second largest investor group.
Local Czech investors continued to dominate the market with a 34% share of all deals. German investors came third with a 6% share, followed by Canadians and Norwegians with 4% each. There is growing demand from local investment funds, which collect equity from both qualified investors as well as retail investors. These investment funds have significant amounts of capital that is currently seeking allocation. Due to the lack of suitable product, some of the local investors are seeking opportunities across borders, a trend which we expect to intensify.
"Due to the ongoing demand from South Korean investors and other prime investors seeking to put equity into Czech real estate, we expect further minor yield compression in the prime office segment," says Ondřej Vlk, Head of Research at Colliers International.
The Office segment saw total office stock in Prague reach 3.51 million square metres with some 58,800 sq m added during Q2. New completions included five new properties: the new headquarters of ČSOB (30,000 sq m) in Prague 5, Praga Studios (10,600 sq m) in Prague 8, Mayhouse (7,300 sq m) in Prague 4, and Palác Ara (2,600 sq m) and Na Poříčí 5 (1,300 sq m) in Prague 1.
Gross office take-up in Q2 reached 100,600 sq m, meaning that cumulatively for the first half of the year it reached 211,000, down 6% year-on-year. Cumulative net take-up was 136,100 sq m, down by 11% year-on-year.
The Industrial market, meanwhile, witnessed 153,000 sq m of newly completed warehouse space in Q2, bringing the total stock in the Czech Republic to above 8 million sq m. The level of completions contributed to a vacancy increase of 75 basis points year-on-year to the current 4.4%, or 356,300 of available space by the end of H1. Gross take-up in Q2 reached 380,500 sq m, registering a 21% increase year-on-year and 2% increase on the previous quarter.