Colliers Czech Republic launches new Retail Agency Service Line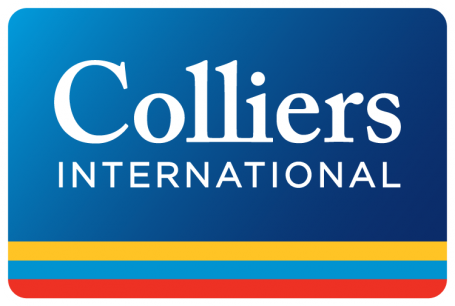 Colliers International today announces a further step in its ongoing growth strategy for the Czech Republic with the launch of a new Retail Agency service line.
The new service line will be led by Marjan Gigov, who joins Colliers International after spending 15 years in the Czech real estate market specializing in the high street and luxury retail sector in Prague and the wider Czech Republic retail market.
"Retail is an important business line we can't ignore in our Czech market. Prague in itself is an outstanding and special destination for luxury brands with its famous Parizska street, whilst the wider Czech Republic retail market continues to evolve, changing and catching up with Western Europe. Marjan is one of the best experts on high street and luxury retail in Czech. With Marjan on board, we are in a much stronger position to better advise our retail clients and build long term relationships with them." says Tewfik Sabongui, Managing Partner of Colliers International Czech Republic.
Colliers' new Retail Agency team in Czech Republic will provide landlords, investors, developers and retailers with a comprehensive range of advisory and leasing services. These include planning and development consultancy; feasibility studies; tenant mix advisory; marketing and leasing activities; tenant representations; luxury brand and newcomers introductions; design & fit-out solutions; property and asset management; investment and funding advice; franchisee advisory; and valuation services.
Marjan Gigov, Director of Retail Agency at Colliers International Czech Republic, added: "The city of Prague, being among the top tourist destinations in Europe, has seen major changes with large flows of Asian shoppers, growing disposable income of locals, high brand awareness and an increasing demand by consumers for product quality and good customer service. Also, the reality is that our market is missing some major brands that you normally see on the streets of Italy, France and Germany, especially from the contemporary fashion segment. I look forward to working with Colliers' wider EMEA platform to grow our retail presence in the Czech Republic."
Before joining Colliers International, Marjan worked for PSN, JLL, Orco, Mantaren Properties and Svoboda & Williams. Marjan's key projects included the redevelopment of Prague's historic Kotva Department Store, for which he negotiated and secured new global brands not yet present on the Czech market as well as local desired brands. He also represented brands such as Celine and Furla in securing their flagships on Parizska street as well as leasing and re-leasing of units in major shopping centres in Prague.
The newly established Retail Agency in the Prague office is part of Colliers International's longer-term growth plan for the Czech market. This has been put in motion since the company agreed in the summer to consolidate its business in the Czech Republic with the THREESIXTY Agency and THREESIXTY partner Tewfik Sabongui assumed the role of Managing Partner of Colliers International Czech Republic.