Colliers: East Asia continues to target CEE real estate with €50mn invested in Czechia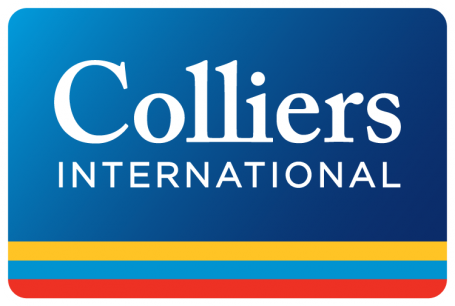 East Asian players were again big investors in Czech real estate in 2018, investing €50 million in the country out of a total of €1.245 billion that flowed from the region into Central and Eastern Europe's property markets, according to the latest research from Colliers International.
Money from East Asia burst on to the CEE real estate scene in 2016 with a total of €1.983 billion invested in that year, mainly via large industrial sector portfolio deals such as the €1.549 billion acquisition of P3's portfolio in the Czech Republic, Poland, Romania and Slovakia.
The volume of investment in the subsequent years has come off that high, with last year's total of €1.245 billion comprising €1.051 billion into Poland, €135 million into Hungary, €50 million in the Czech Republic and €9 million into Romania.
 "Purchases from East Asia made up a chunky 9% (or €1.25bn) of CEE-6 investment volume in 2018. We believe relatively attractive yields and Euro strength versus Asian currencies will sustain this momentum over coming quarters," said Mark Robinson, CEE Research Specialist at Colliers International Czech Republic.
Industrial was again the largest recipient of East Asian real estate investment in CEE in 2018 with €826 million, though investors from the region are beginning to diversify with €300 million going into retail and €110 million into the office segment. The biggest deal in 2018 by an Asian investor was the purchase of a Prologis industrial portfolio located in Poland and Hungary by Mapletree Singapore for a reported €335 million.
Singapore overtook China as the primary source of capital from the region during 2018, with that from China dropping to just €60mn due to capital flow restrictions. Malaysia, South Korea and the Philippines were the next biggest buyers in 2018.
"The metrics testify to the fact that Asian interest in CEE has increased substantially in recent years, with a number of transactions completed with new entrants and more in the pipeline. That said, investors from different regions in Asia are all looking at the CEE market in very different ways and with very different objectives/requirements in mind and so care should always be taken in generalizing across this 'Asian trend' in CEE, which actually is simply part of a wider trend of capital crossing borders," says Andy Thompson, Director Czech & Slovak Republics CEE Investment Services. "Colliers has been heavily involved in several transactions in CEE with Philippines, Chinese, Taiwanese and Korean investors amongst others, and there is no doubt that global access to capital, and not only Asian capital, is going to be ever more important in the 'borderless' world of capital markets."