Colliers Q1 data shows Czech real estate enjoyed strong first quarter in 2019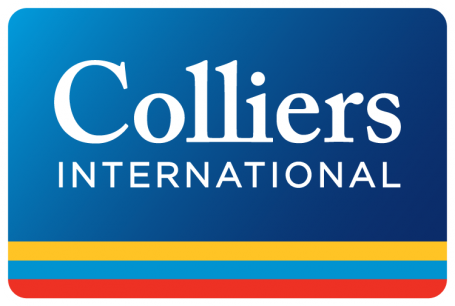 Two large transactions in excess of €200 million that closed in Q1 and pipeline transactions of at least €1.5 billion point to the overall investment volume for 2019 exceeding the figures achieved in 2018 in 2019, according to the Market Overview for the Czech Republic for Q1 2019, the latest research from global property advisers Colliers International.
The two large transactions in the quarter were the sale of the Waltrovka office scheme to South Korean Hanwha Investment & Securities for €255 million and the sale of the InterContinental Prague hotel to the local R2G Group for €225 million. The inflow of Korean investors, which started at the end of last year, contributed to further compression of prime office yields to the current 4.5%.
Czech domestic investors continued to dominate the market with a 35% share of all deals. The purchase of Waltrovka propelled South Korean investors into second place with a 24% market share. The traditionally strong Germans ended third with 10%. On the other side of the docket, Czechs were also the biggest vendors with a 37% market share, followed by Slovaks (22%), Germans (18%) and the Brits (15%). The Office segment of the market was dominant with a 49% share of total investment volumes, followed by the hotel sector, mainly driven by the sale of the InterContinental.
Other highlights of Q1 include a record year of gross take-up of 95,200 sq m in the Office segment, which was up 16% year-on-year (y-o-y). The Office vacancy rate once again reached a historical record low of 4.3%, an 80-basis-point decrease on the previous quarter.
The Industrial market in Q1 2019, meanwhile, witnessed a 20% y-o-y decrease in warehouse space completion, totalling some 168,300 sq m, but in a longer-term comparison the level of completions was 25% above the 5-year average. The vacancy rate stood at 4.8% in Q1 2019 which equated to 380,300 sq m available for immediate occupation. Take-up in Q1 reached 384,700 sq m, a 24% increase on previous quarter. Around 521,700 sq m of warehouses are presently under construction, with 46% already pre let.
Tracking the dynamics of the local industrial market, the industrial team at Colliers International believes they should  provide their clients with an improved service. Therefore, they have launched a new interactive warehouse search engine Warehousesmap.cz to provide the most up-to-date information about industrial and logistic warehouses available in the country and useful market data to make better informed decisions.
"The Czech real estate market started 2019 strongly and we think that most investors remain cautiously optimistic about the market, with the level of transactions in the pipeline pointing to investors hoping to conclude further transactions during the year," says Ondřej Vlk, Head of Research at Colliers International.