Colliers International Czech Republic Strengthens its Public & Media Relations Department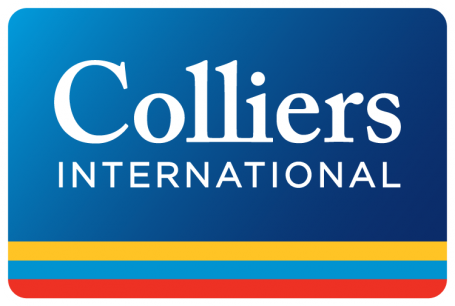 Colliers International Czech Republic today announces a new appointment in its Public & Media Relations department, as part of the company's plan to strengthen its public relations with clients and the professional community in the Czech Republic.
Katarína Karmažinová is Colliers International's new Public Relations Manager in the Czech Republic. Katarína has outstanding experience in media and PR where she has worked for the past seven years, contributing to international outlets such as the BBC, The Independent, Business Insider and Die Presse, as well as being involved in freelance assignments. She was also a Client Relationship Manager with Mergermarket Group and PR & Content Writer for Drooms in London, the UK. Katarína has a NCTJ Diploma in Multimedia News Reporting from the UK Press Association and graduated with a bachelor's degree in Translation from the University of Vienna and a Master's in European Business from Royal Holloway, University of London. Katarína speaks fluent English, German, Czech and Slovak.
Aneta Ježková joined Colliers International as Director of Marketing at the beginning of August 2018, and together with Katarína will be responsible for the various external and internal marketing and PR content and activities for the Czech Republic. Prior to arriving at Colliers International, Aneta worked as Marketing Manager at Threesixty s.r.o. and as Marketing Coordinator at Jones Lang LaSalle. Aneta has an Engineering degree and bachelor's degree from the Czech University of Life Sciences, Faculty of Economics and Management, as well as being part of the Erasmus Programme at the Università degli Studi di Sassari in Italy.
"At Colliers International Czech Republic, we are constantly striving at elevating the qualities of our teams and services. In today's world where digital media is easily accessible and available, we need to make sure that we follow the latest trends and use the most modern technologies to share the trends, news, forecasts and any other topics that can be of value to our clients with ease and on time. The arrival of professionals like Aneta Ježková and Katarína Karmažinová will enhance our ability to reach out to our clients and the local and international professional community," says Tewfik Sabongui, Managing Partner of Colliers International Czech Republic.