Colliers International Czech Office Launches Workplace Solutions Consultancy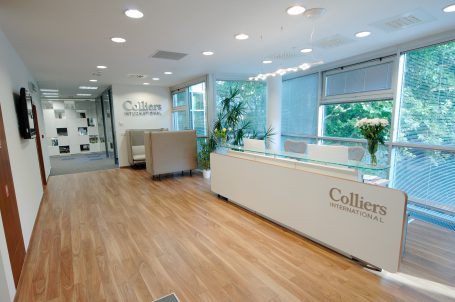 Colliers International today launched its Workplace Solutions consultancy in the Czech Republic after having been met with success on other global markets for over 10 years.
The service, a four-step process, (1. Leadership Vision, 2. Analysis, 3. Concept & Specifications, 4. Change Management), that ranges from three to four months to complete, provides companies with detailed recommendations on how they should structure their office space based on the habits, behaviour and needs of their employees in alignment with company goals.
"What really sets Colliers' service apart, especially on the Czech market, is our capability of offering pre- and post-consultancy support," said Alžběta Horáková, Senior Associate, Colliers International, Czech Republic. "We understand that our clients appreciate a tailored, individual approach – the 'Google model' doesn't suit every company – and our ability to tap into the resources of our offices in other markets."
Workplace Solutions services are already popular in major global business markets such as Australia, France and in the US, with Poland leading the way in Central and Eastern Europe.
"There is a new trend we see in many companies. As new technologies continue to increase global connectivity, the '9-5' work day is yielding to a more flexible working structure, both spatially and hourly," added Lukáš Litera, Associate, Colliers International, Czech Republic. "Successful companies recognise that not every employee achieves peak productivity in the same environment, and are taking steps to reformat their offices to allow for these differences, such as incorporating activity-based working or flexible work hours."