Cochlear Now Directly Servicing Czech Patients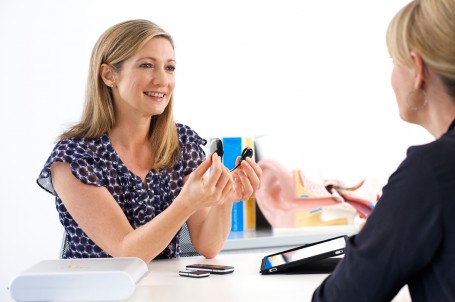 Cochlear's full range of services now available in the Czech Republic
PRAGUE, 27 October, 2015 — Cochlear, the global leader in implantable hearing solutions, today announced that the company has taken direct control over its customer services offered throughout the market to provide a wider and more readily available selection of its products throughout the Czech Republic.
Cochlear's newly strengthened local presence, which took effect earlier this year, offers its patients a personal approach and a more effective process for responding to requests and inquiries. This proximity also allows Cochlear users to speak directly to technical specialists with years of experience, who can provide expert advice on the selection of processors and accessories, and answer any questions concerning the set-up or proper use of the equipment. Cochlear's local team of representatives can also ensure reliable, regular service to devices already in use.
"Our move to provide direct access for our Czech patients has proved not only successful in terms of performed services so far, but has also been a rewarding experience," said Antonio Sportelli, Cochlear Area Manager Central Europe. "Our goal is to handle our patients' requests and inquiries on an individual basis and provide effective, reliable solutions with a personal touch – all in a timely manner."
Since 1993, Cochlear has offered its products and services on the Czech market and has emerged as a market leader, having provided implants for more than 1,000 patients in the Czech Republic, of whom the majority were children at the time of operation. Currently available to Czech patients are Cochlear's range of Nucleus cochlear implant systems and its Baha bone conduction systems, which utilize the latest technology in sound processing.
"We invest heavily in research and development in order to bring to market the most innovative, cost-efficient, and reliable solutions for our patients," adds Sportelli. "Through long-term cooperation with Czech surgeons, and with the help of our local expert team of clinical and technical specialists, all of whom have twenty-plus years of experience, we can now offer the best possible service to the thousands of people who suffer from hearing loss, and to their families and caretakers."