Ben 10 Embarks on Exciting New Adventures. All-new special episodes featuring Cartoon Network's global superstar, Ben Tennyson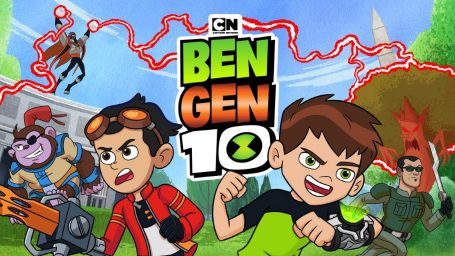 Join Ben Tennyson and his family as they come together to save the world in three brand-new Ben 10 special episodes set to air throughout 2021. Catch the first one Ben 10,010 on Saturday, February 27 at 10:25 am only on Cartoon Network. Next new episodes to premiere during 2021.
Ben 10,010 takes place in a future where an adult Gwen Tennyson is president and the world is being taken over by an alien horde. Ben, who has lost some of his powers, is called out of retirement to recruit his 10-year-old version from the past. Can the battle-worn adult and the impulsive child save a future under siege?
Ben Gen 10 follows Ben as he meets a young Generator Rex and works through a series of misunderstandings. But when a dark wizard Hex uses a malfunctioning Omnitrix to infect people with alien DNA, Ben must defeat him to save the world.
Alien X-Tinction finds the Tennysons attacked by a villainous, dimension-hopping Alien X. With help from a parallel universe version of Max, they bring multiple Bens and Gwens together to form an alien hero army and combat this threat.