Bell Helicopter Prague Breaks Ground on World Class Paint Booth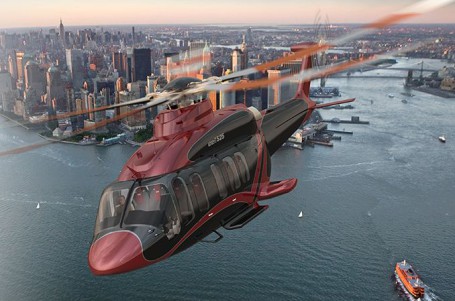 Czech Republic, Prague (November 23, 2015) – Bell Helicopter, a Textron Inc. (NYSE: TXT) company, is pleased to announce the ground breaking of their new world-class, paint booth at their Prague facility. The capabilities expansion will accommodate all Bell Helicopter commercial aircraft and is expected to be fully operational in early 2016.
"The new paint booth at Bell Helicopter Prague will truly be a world class facility with the latest technology, innovative design, energy efficiency, and the capability to accommodate all Bell Helicopter models, including the Bell 525." said Michael Reagan, director, global services at Bell Helicopter. "Customer demand for Bell helicopters and service offerings in the European region are rapidly increasing, and Bell Helicopter continues to invest in the Czech Republic to meet this demand."
Bell Helicopter Prague is the company's regional customization, delivery and aftermarket service center – offering maintenance repair and overhaul and avionics component repair services for existing Bell Helicopter aircraft. The Prague location addresses the needs of Bell Helicopter's European customer base and Bell Helicopter continues to invest in its team and the facility to provide the most advanced and world-class service offerings to its customers.
Bell Helicopter provides its customers with local support in every corner of the world and has the largest support network in the industry with over one hundred Authorized Customer Service Facilities in thirty four countries. Ranked number one by customers for 21 consecutive years in the Helicopter Product Support Survey from Professional Pilot Magazine, Bell Helicopter has also earned top honors in Vertical Magazine's first-ever comprehensive helicopter manufacturer's survey. Bell Helicopter is committed to having the resources in place where customers operate to speed up delivery of service and support, and give customers access to service professionals who are easy to reach, know the operating environment and understand their needs.