AREVA awarded contract for clean-up of a CEA facility in Saclay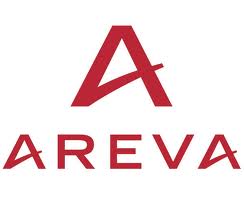 Paris, October 20, 2015 – AREVA Dismantling and Services, the French leader in decommissioning activities for nuclear installations, has signed a contract with the CEA (the French Alternative Energies and Atomic Energy Commission) for the clean-up of one of their facilities at the Saclay site, in France's Ile-de-France region.
The purpose of this 5-year contract valued at several million euros is to restore the site's ADEC facility to radiologically clean conditions, ADEC or Atelier de
Décontamination, d'Expertise et de Conditionnement being the decontamination, appraisal and packaging facility originally commissioned in 1962 and shut down since 2011. Under the contract, AREVA Dismantling and Services will be in charge of the clean-up of a 2,250 square meters area containing radioactive wastes stored in both solid and liquid forms.
The service provision covers the entire process involved in restoring the premises to radiological clean conditions, from the initial inventory and characterization of the waste through to its final conditioning for transportation and storage. The teams deployed will employ the processes of the facility after a re-commissioning phase and organize the treatment of waste zone by zone. In support of the field operations, a characterization laboratory will be created in situ for sample analysis.
AREVA Decommissioning and Services' experience in the management of radioactive waste of all types – from very low level to medium and high activity, solid and liquid, conventional and non-conventional – will be an important asset in the conduct of this project.
Alain Vandercruyssen, Director of the AREVA Dismantling and Services business, commented: "With this contract, AREVA secures its activity in Ile-de-France for several years and strengthens the historical relationship the group has with the CEA in decontamination and dismantling field. Thanks to the wide-ranging and complementary expertise of our five divisions, we were able to put together a customized offer for the CEA, meeting their requirements in terms of project
management, servicing of the installations and radiological qualification."