Action opens fourth store in Prague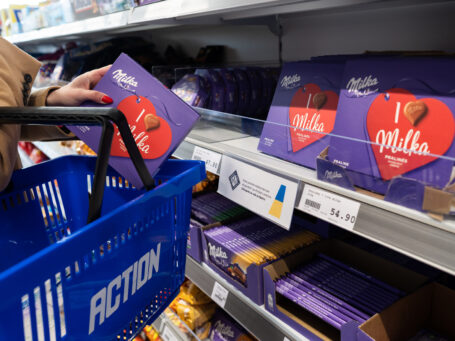 Action, Europe's fastest growing non-food discount retailer, opened its fourth store in Prague on September 8. The store, located in the shopping centre at Přetlucká Street 3295/50 close to the Skalka metro station, is the company's 33rd Czech location.
Prague is gaining a new shopping destination with an ever-changing selection of high-quality products at the lowest prices. On a sales area of 750 sqm, Action will offer customers a wide range of products across 14 categories, including DIY, household equipment, hobbies, decorations, toys, pet products, leisure equipment and personal care. The Prague store is open every day of the week starting from September 8, with opening hours from 8:00 to 20:00.
"Small prices, big smiles" is Action's motto, and the company offers an average of 1,500 items costing less than CZK 25. Customers will find daily necessities in the store as well as unexpected seasonal products to brighten up their day.
Action's concept, surprising customers with low prices and 150 new items in stores every week, is already popular with millions of customers across Europe, and is now available to Prague residents at four locations – Galerie Nové Butovice, Eden Shopping Centre, Kbely, and now also at Skalka.
"Our first three Prague stores have proven very popular with the residents of the capital as well as visitors. We're therefore delighted to continue our Prague expansion and offer a new branch in another part of the metropolis," says Petr Juliš, Action General Manager for the Czech Republic. "Shoppers know that they will always find well-known brands in our stores as well as items they may not have expected, whether everyday necessities or seasonal goods. And customers in our new locations will see for themselves that in addition to high quality products, we offer the best prices on the market. This is what makes us unique."
Sustainable sourcing and production are essential to Action's philosophy of responsible growth. The company is taking action on climate change, with a goal to reduce CO2 emissions throughout its operations by 50% by 2030 compared to 2020. By 2024, no Action stores worldwide will use gas heating.
70% of Action's wood products and 86% of its cotton products are sourced sustainably. This initiative is progressing faster than planned, and Action expects to achieve its goal to source 100% of these materials sustainably as early as 2024.