A5 Building at Modřanský Háj Receives Final Inspection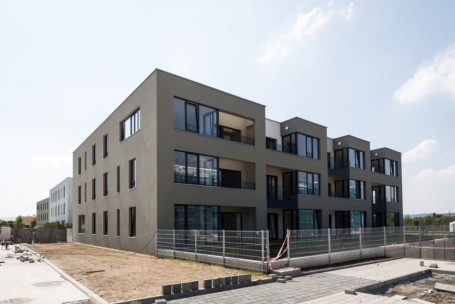 PRAGUE – July 13, 2015 – Avestus Real Estate, one of the leading real estate developers in Central and Eastern Europe, and behind the low-rise Modřanský Háj residential project, today announced that the A5 building received its final inspection at the end of June, and that the construction of a brand new 'B' type building will commence by the end of September. Currently, the construction of the other building, A6, is underway and its completion is planned for November of this year.
"The sales rates of these two apartment buildings at Modřanský Háj have been extremely fast. Almost 90% of the apartments have already been sold or reserved. Interest in our residential project has continued to grow as the market and mortgage conditions have been very positive," said David Kříž, Residential Development Manager.
There is only one apartment left in the A5 building, which is a 4+kk configuration (118.2 sqm). In the A6 building, there are five apartments remaining; two of which are 2+kk (both, 58.4 sqm), one is a 3+kk (89.4 sqm), and the last two are 4+kk (both, 116.9 sqm).
 "We are also very happy that we can announce that we will begin construction of a ´B´ type building, which will be the only one with four above-ground floors and a commercial space on the ground floor. This new building will have 22 units ranging from 1+kk to 4+kk and the launch of the construction is planned for September 2015, with a planned completion by the end of 2016," said David Kříž.
 The key advantage of Modřanský Háj is the location – it is situated next to a forest, and yet the city centre is only a few minutes away. Residents also appreciate the overall concept of combining modern living with the surroundings of a weekend house, and a wide range of leisure activity facilities, such as bike paths. Most of the buildings will reach a maximum of three storeys and all properties will offer residents green space (e.g. balcony or terrace, or garden for future houses), and reserved in-garage parking.