20 airlines take advantage of Kiwi.com's strategic partnership with AeroCRS in first few months since launch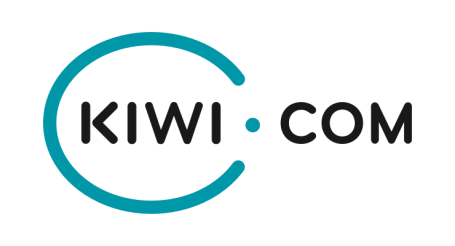 Kiwi.com strategic partnership with AeroCRS that went live during the first quarter of 2019 has already signed up 20 airlines, giving them access for the first time to Kiwi.com's distribution network serving more than 90 million daily consumer searches as well as its proprietary Virtual Interlining technology.
AeroCRS' portfolio of SaaS products is a one-stop shop for small and medium-sized airlines looking to manage on a single platform their core digital operations, distribution and sales. In December 2018, Kiwi.com – the pioneer of virtual interlining, whereby customers can automatically combine flights from more than 500 airlines, many of them budget carriers that do not normally collaborate with each other – took a minority stake in AeroCRS and initiated the strategic partnership to make its virtual interlining technology available to AeroCRS' more than 60 airline clients.
As of 20 May, the AeroCRS airlines that have signed up are:Air Excel, Safarilink, Airkenya Express LTD, Auric Air Services LTD, Mombasa Air Safari, Coastal Travels LTD, Mann Yadanarpon Airlines, Tus Airways, Skyward Express, As Salaam Air, Aero Mongolia, Flightlink, Jetways Airlines, Silverstone Airlines, Aerolineas Sosa S.A de C.V, ZanAir Limited, Skyway CR, Air Flamenco, Emetebe Airlines, Germania Flug.More are expected to follow soon.
For these AeroCRS carriers, the tie-up with Kiwi.com brings additional reach, expanding their inventory by flights virtually interlined with other carriers and driving more traffic to their websites. All bookings are protected by the Kiwi.com Guarantee, which protects all its customers from flight delays, cancellations and scheduling changes. This integration also adds new combinations of flights to Kiwi.com's consumer-facing proposition.
Synergies between the two partners include combining Kiwi.com's B2C expertise with AeroCRS' B2B insights. This will be accelerated by the launch last year of Kiwi.com's TEQUILA platform – a new platform which allows travel partners to access and white-label Kiwi.com's ground-breaking technology.
"AeroCRS was a natural partner for Kiwi.com and we are delighted that the clear synergies we envisaged between the two companies are bearing fruit so quickly, with 20 airlines signing up in a matter of months. We expect more airlines to see the benefits of the cooperation, as well as further potential synergies emerging as the partnership develops, which will further our goal of liberalizing travel for customers by offering more travel options with new routes, more connections, and making travel more affordable for travellers," says Oliver Dlouhy, co-founder and CEO of Kiwi.com.