Bell Helicopter Appoints Prague as Regional Centre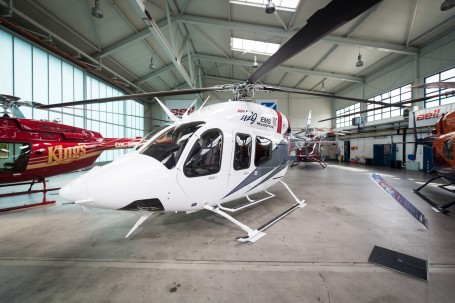 In order to communicate Bell Helicopter's renewed investment in Europe and upgrades to its newly appointed regional centre in Prague, Best Communications held a customer luncheon, which was attended by Norman Eisen, the United States Ambassador to the Czech Republic, Otto Jelinek, Canada's Ambassador to the Czech Republic, and Karel Novotny, the Vice Minister at the Ministry of Industry and Trade. In addition, Best organized exclusive interviews with John Garrison, the President and CEO of Bell Helicopter, and invited key media to the private hangar at Vaclav Havel Airport, including Hospodářské noviny, Czech Tlevision, Business New Europe, leading English news server PraguePost.com, and internet TV channel, airZone.tv, which focuses on aviation. Journalists were also invited for demo flights in Bell Helicopter's machines.
The event, which was followed by a press release and regular monitoring reports by the Best team, resulted in the publishing of more than 20 articles both in print and online in the regular news, and in specialised industry and aviation media. The event also produced coverage on two broadcasts on Czech public television, and on airZone TV.