HSBC Best Business Advice Book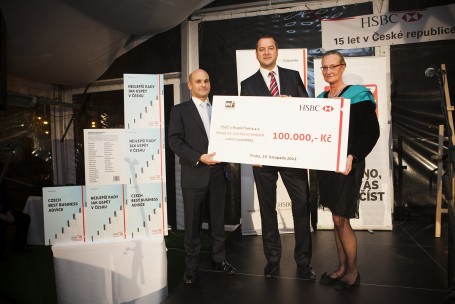 To mark HSBC's 15th anniversary of operations in the Czech Republic and to showcase its commitment to the Czech market and business community, Best Communications came up with the concept of creating and publishing a book aimed at inspiring the next generation of Czech business people called Czech Best Business Advice. Altogether, 35 notable local figures recounted the best advice they had received and discussed how it guided them through their careers.
The Best team managed the entire development of the book: including contacting opinion informers, securing a publisher—Mlada Fronta Publishing—and ensuring that the profits of the book would go to the Leontinka Foundation for visually impaired children. Two events were arranged for the launch of the book: a morning press conference for the media and an evening event for HSBC's partners and contributors to the book.
Coverage, including articles and profiles of HSBC's CEO Mark Winterflood appeared in top tier mainstream news and business media including E15, Profit, Euro, and The Prague Post.